Expertise:
An attorney with more than 25 years of professional practice and expertise. A specialist in Intellectual Property and national and international legislation in matters of Corporate Law, Civil and Commercial Law, both in public and private areas. She's developed professionally as a founding partner of the law firm Ruiz Skinner-Klée & Ruiz, which has wide prestige and national and international recognition, specifically within the areas of protection services and advice related to intellectual property, in addition to providing legal services to local and multinational companies established in the country.
She also has experience as the lead attorney in bank foreclosure proceedings and lawsuits involving intellectual property rights infringement and unfair competition. For four years held the position of Registrar of Intellectual Property, a dependency of the Ministry of Economy of Guatemala, where she had the opportunity to direct, lead, organize and manage the Registry of Industrial Property Rights, Copyright and Related Rights. In her capacity as director of the entity, she represented Guatemala before the Assembly of States, in Geneva, Switzerland, at the headquarters of the World Intellectual Property Organization (WIPO).
She is a founding member and currently vice president of the Guatemalan Chamber of Intellectual Property (CAMPI). She has also been principal and alternate delegate, alternately, representing the group of Guatemalan lawyers experts in industrial property in Guatemala before the Executive Committee of the Inter-American Association of Intellectual Property (ASIPI) and participated in the signing of Agreements of Inter-institutional cooperation with international entities, government institutions and universities.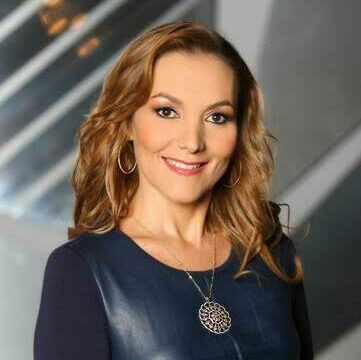 Publications:
Various articles related to IP
Qualifications:
Postgraduate Update in Intellectual Property, Innovation and New Technologies of the Institute of Commercial Law of Guatemala (2022).
Diploma in International Arbitration at the School of International Arbitration of the Chamber of Commerce of Bogotá, Colombia (2010).
Completed a Master's Degree in Intellectual Property at the University of San Carlos de Guatemala (2001).
Lawyer and Notary, Cum Laude, graduated from the University Francisco Marroquin, Guatemala (1995).
Languages:
Spanish/ English
Personal Interests:
She enjoys learning about new topics in all areas, as well as keep up to date on innovation issues. Enjoys spending time with family, traveling, and taking walks through remote places to have contact with new cultures and nature.