Expertise:
Rodrigo collaborates with the management of trademark and patent portfolios of top European, Asian and American pharmaceutical companies, as well as those in other industries. In the course of his trademark practice, he regularly assists as to trademark availability and the prosecution process. He also is a member of the firm´s anti-counterfeiting team and has collaborated in numerous trademark and intellectual property disputes. He has particular expertise in corporate law and new technologies, and his solid international background and work experience in jurisdictions other than El Salvador allows him to align innovations with excellent IP advice and to assist the firm in implementing new strategies.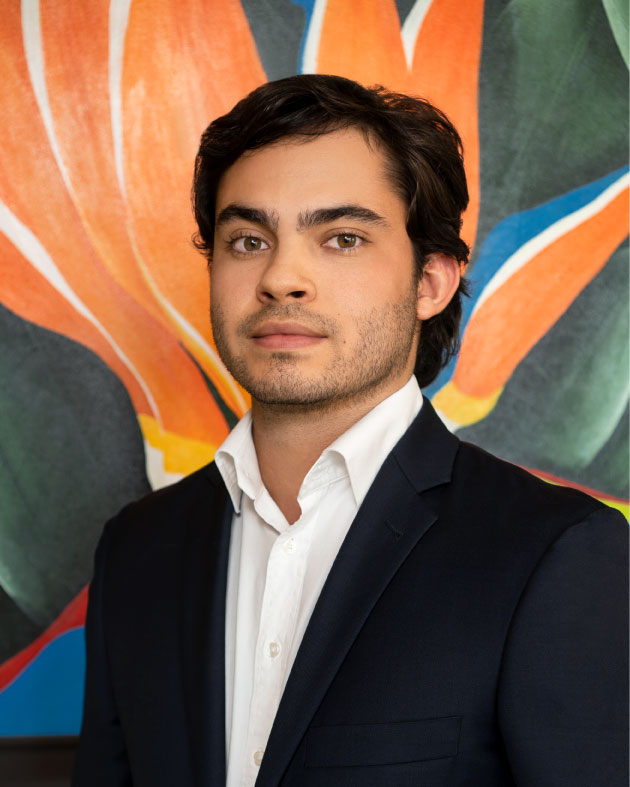 Qualifications:
IE Law School, Madrid- Master of Laws in Corporate (LL.M.) + MBA Module Diploma
IE Law School, Madrid- Master for Access to the Legal Profession (Spanish Bar)
Spanish Bar Exam passed.
ThePowerMBA Future Leaders Program- Postgraduate/Master in Business Administration
Universitat Internacional de Catalunya, Barcelona- Bachelor of Laws (LL.B.)
University of Cambridge, Girton College- Legal Drafting & Negotiation intensive course
Traineeship in US Law Firm (October 2022-March 2023)
LANGUAGES: 
Spanish/English 
Legal English: accredited by Global Legal English Ltd. (institution member of the International Division of the Law Society of England & Wales)
Rodrigo enjoys traveling with his family and has played competitive tennis all his life.