Expertise:
Marcel is a Partner of Eproint Guyana, he has worked in the field of law for the past sixteen (16) years, with fourteen of those being an Attorney-at-Law.
Marcel made partner in under three years at his last firm and then proceeded to head their Litigation Department. He has distinguished himself in both civil and criminal litigation, advised individuals, business and financial institutions on Corporate Governance, Corporate Finance, Debt Recovery, and Mergers. Further, his experience spans to areas such as Intellectual Property, Mining, Oil and Gas regulation, Securities, Employment and Immigration, Contracts, Labour and/or Employment, Immigration, Public Law, Real Estate transfers, estate and family matters to say the least.
Additionally, he has for numerous clients conducted due diligence exercises and assisted in the incorporation and registration of local and external companies.  Marcel has contributed to several publications in areas of doing business, energy and anti-corruption.
Marcel is a resourceful, articulate, diligent professional who is always ready to assist!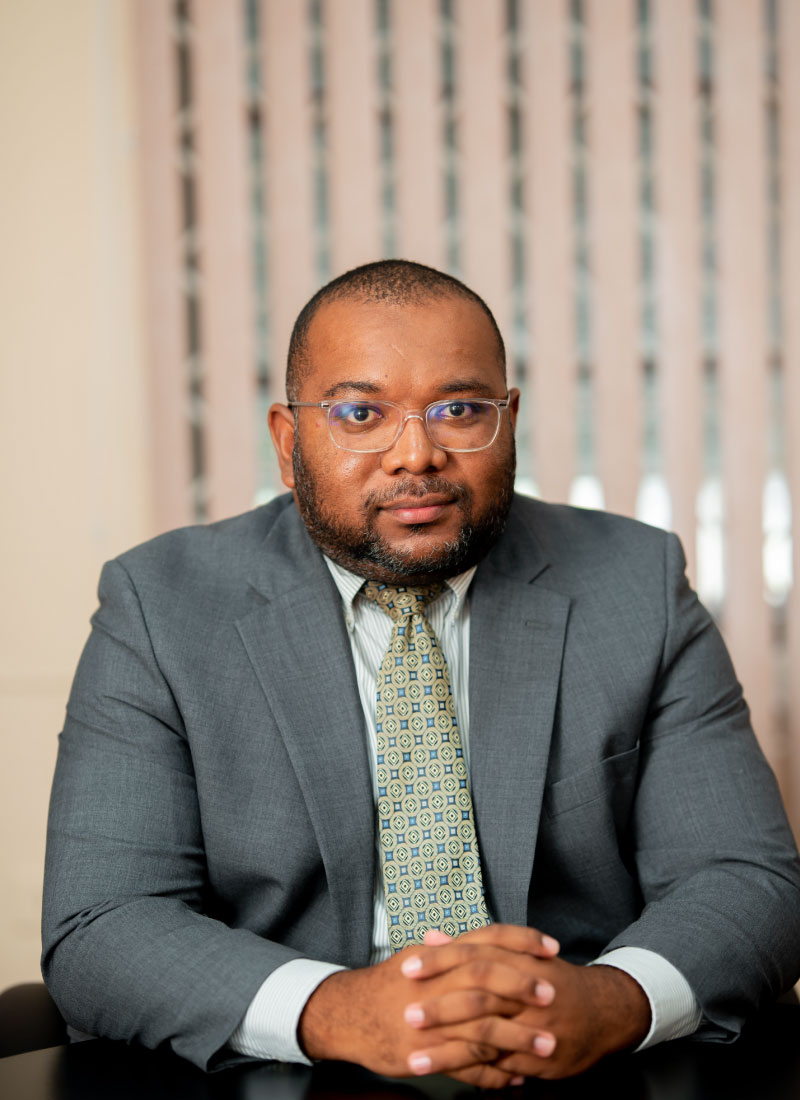 Qualifications:
Bachelor of Laws Degree (University of Guyana)
Legal Education Certificate (Hugh Wooding Law School)
Languages:
English
Personal Interests:
Marcel enjoys travelling, nature and photography.