Expertise:
Helen has 10 years of experience in Corporate Law and Intellectual Property with an emphasis in anti-piracy and anti-counterfeiting cases for Fortune 500 companies. She is in charge of IP matters related to brand protection, litigation, criminal law, and IP enforcement.
She helps companies to vindicate their position in litigation or to achieve favorable settlement agreements through the art of negotiation. She has also has worked in trademarks, copyrights, patent prosecution, industrial designs, trade dress protection, trade secrets, publicity, and all kinds of infringement of Intellectual Property.
Helen is a regular lecturer at IP seminars for prosecutors, police, and Customs authorities regarding anti-counterfeiting matters and is the current Treasurer of the Salvadorian Intellectual Property Association (ASPI) and has held that position since 2019.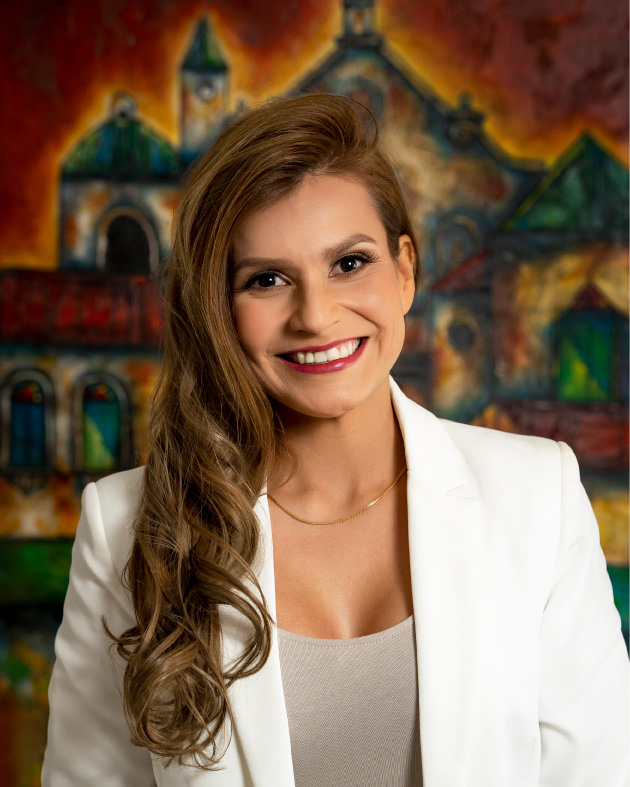 Qualifications:
INIDEM/ESADE/INCAE Master of Laws (LL.M)
University Dr. José Matías Delgado, J.D. Law, El Salvador
Languages:
Spanish/English

Knowledge of French and Italian
Personal Interests:
Helen loves sports, especially CrossFit, and has obtained her official certificate as an L-1 trainer in Mexico. She also enjoys playing tennis and running with her family. She is passionate about different cultures, learning languages, and cooking.