Expertise:
Fiorella has eight years' experience in Intellectual Property and handles registration strategies for trademarks, commercial names, and advertising slogans. She also works on rejections, oppositions, reconsideration, and appeal recourses. She is a key advisor in the prosecution and management of trademark portfolios, patents, and other IP rights. She also has experience in post-registration procedures and preparing renewal documents, change of name and change of address requests, and assignments before the Registry of Intellectual Property in El Salvador and the rest of Central America.
Fiorella additionally has expertise in health registration of food products and agricultural goods and in obtaining operating licenses for food establishments before the Ministry of Health. That experience extends to the pursuit of sanitary permits for veterinary and agricultural products in the Ministry of Agriculture.
Fiorella is also an expert in drafting international contracts and IP-related documents, such as Powers of Attorneys, franchise agreements, and licenses. She also has considerable experience preparing all other IP-related documents to send to other countries in the region.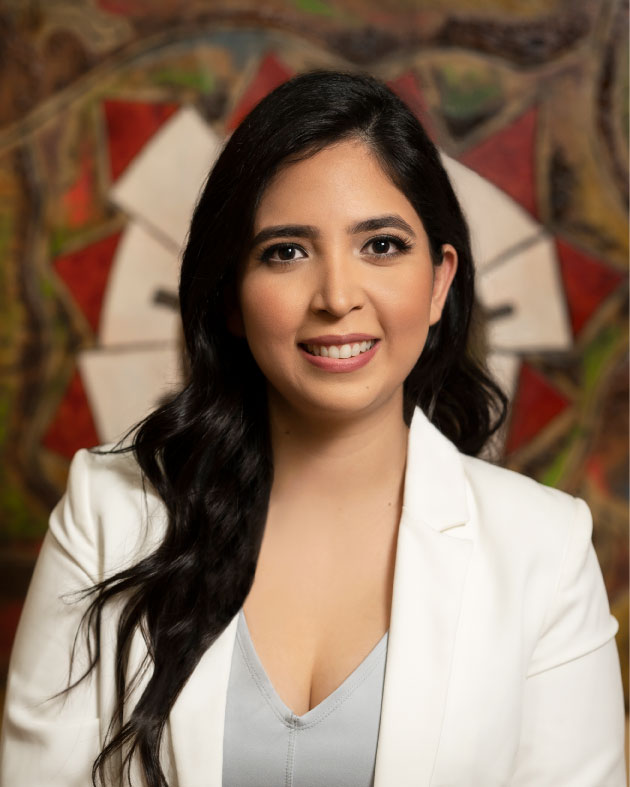 Qualifications:
Universidad Dr. José Matias Delgado, J.D. Law, El Salvador
Certifications of several courses on Intellectual Property – World Intellectual Property Organization- WIPO
Personal Interests:
Fiorella enjoys reading and traveling to learn about new cultures and their gastronomy. She also loves exercise, especially spinning.